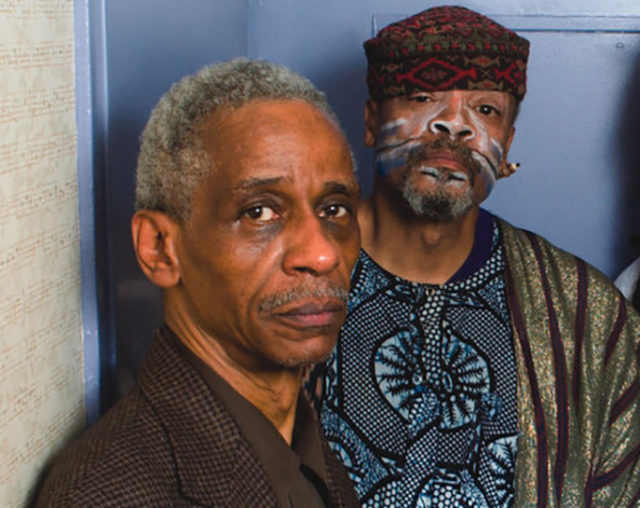 Ben animata anche la terza settimana di ottobre dal punto di vista dei concerti in Italia. E anche se  non saranno moltissimi gli eventi che vi segnaleremo, ce n'è più di qualcuno veramente degno di menzione. Su tutti spicca l'appuntamento reggiano con l'Art Ensemble of Chicago di Roscoe Mitchell, Don Moye, Hugh Ragin e Junius Paul. Assolutamente da non perdere.
Martedì 17:
Sigur Ros al Forum di Assago e Mayhem all'Orion di Ciampino.
Mercoledì 18:
Piero Bittolo Bon & Paolino Dalla Porta al Panic Jazz Club di Marostica.
Giovedì 19:
Father Murphy e Jarboe al Gagarin di Busto Arsizio e Brunori Sas al Teatro Ariston di Sanremo.
Venerdì 20:
Mark Eitzel al Cinema Classico di Torino (sabato all'Ex Cinema Aurora di Livorno e domenica al Modo di Salerno), Michael Nyman al Teatro Goldoni di Venezia (sabato al Volo del Jazz di Sacile), Morkobot allo Zut! di Foligno (la sera seguente alla Raindogs House di Savona) e Gianluca Petrella alla Sala Vanni di Firenze.
Sabato 21:
Art Ensemble of Chicago al Teatro Ariosto di Reggio Emilia, Soviet Soviet al Mu di Parma, Egle Sommacal al Tambourine Club di Seregno, Edda al Fabrik di Cagliari, Massimo Giuntoli & Improgressive al Blutopia di Roma con il loro omaggio a Robert Wyatt e Bologna Violenta al Wave di Misano Adriatico (ventiquattr'ore più tardi al Magnolia di Segrate).
Domenica 22:
Stefano Bollani al Teatro Comunale di Bologna.